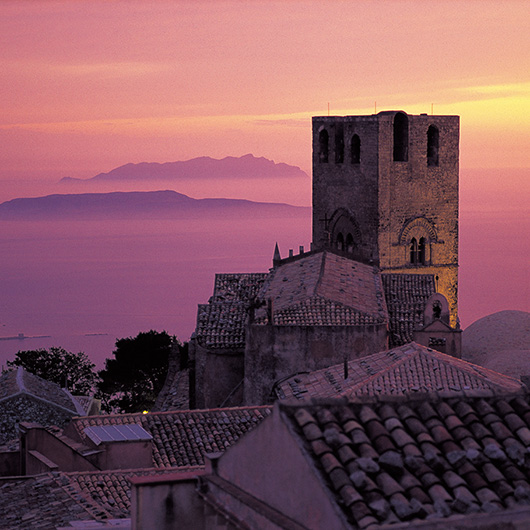 In the heart of Trapani's hinterland (the province with the most vineyards in Europe), the DOC Erice encloses a legendary territory, scattered with very unique historical testimonies and naturalistic glimpses of the rarest beauty.
An area between Buseto Palizzolo, Erice, Valderice, Custonaci, Castellammare del Golfo, Paceco and Trapani, with plots of land historically suited to produce quality wines with a millenary tradition.
A winding area, mainly hilly, with an average altitude of about 200 meters above sea level, made up of very dark, medium-textured soils, characterized by limestone-clayey concentration. An ideal environment for growing vines, thanks also to a typically Mediterranean climate: rainy winters and hot, dry summers, with exceptionally accentuated temperature variations between day and night, and differentiated microclimates that benefit from the influence of sea winds.
The final result translates into wines of marked elegance and pleasant delight: Nero d'Avola, Nerello Mascalese, Grillo, Catarratto, Carricante, Insolia but also Müller Thurgau, Chardonnay, Syrah, Cabernet Sauvignon, Cabernet Franc and Merlot. In all the cultivated varieties, both native and international, are rich with pleasant, harmonious, characteristic and elegant aromas, with fruity, floral and herbal notes.